Water Treatment Floating Baffle Systems
We specialise in the design, fabrication and installation of fixed and floating baffle systems for waste/potable water treatment, mining process pondage and other similar applications.
The benefits of baffles include:
Increasing detention time in existing treatment and process water pondage to expand existing capacity
Segregation of pondage for staged feeding of aerators contained within a single pond or tank
Control and containment of scum from aerators
Reduction of bank erosion subject to baffle placement on earth wall pondage
Combination filter baffles for removal of specific sized particles
Our extensive manufacturing capability enables construction form a wide range of base materials including:
HDPE both flexible and rigid dependant upon application
Polypropylene both flexible and rigid dependant upon application
LLDPE Flexible membranes
Enviroliner
XR5 and other forms of Elvaloy
Polyurethane coated fabrics
Heavy rubber belting
Integrated (pocketed floatation) or bolt on float assemblies to 500mm diameter
316 Stainless steel or galvanised fittings and fixtures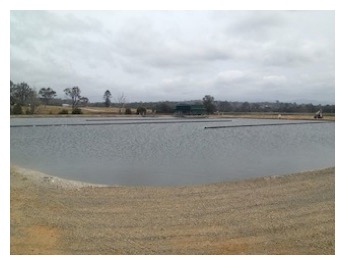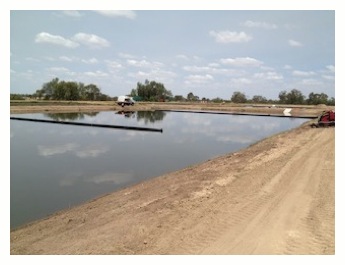 Waste Water Treatment Plant Detention Pond Baffles (NSW and Queensland)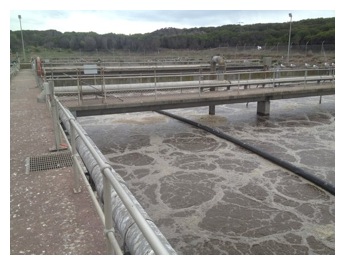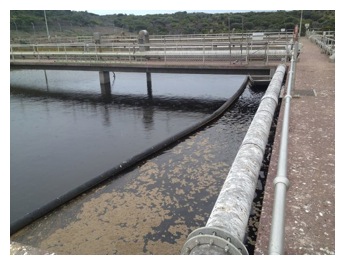 Aeration Cell Baffles Warrnambool WWTP Victoria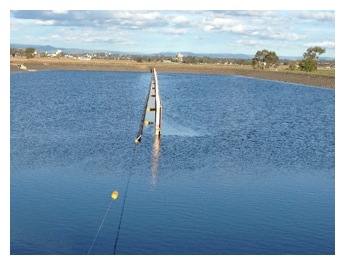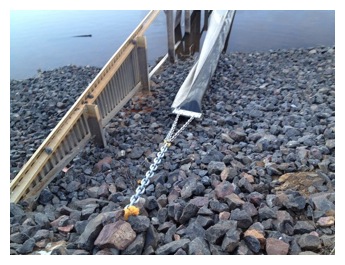 240m single piece (no field joins) baffle Westdale Tamworth NSW
All our baffles are bespoke manufactured according to client requirements and pondage depths, banks contours and overall dimensions. The baffle systems are constructed from either HDPE, PP or PU materials combined with 316 SS fittings, ballasting and tension assemblies. We are able to design, fabricate and install in quick turnaround using our own in house resources in all Australian States. As a guide, installation normally takes 2-3 working days on site/4 floating baffle units (average length 50m). One day is used to construct mooring points and one day to set the baffles in the pondage. We are able to deliver and install unit lots exceeding 500 lineal metres of baffles together with installation equipment using our own resources.


Our premium WWTP Baffle systems carry a 20 year product warranty